LIFE INTERESTS & REVERSIONARY INTERESTS
Case Histories
1. Case Study of a fairly typical home reversion sold at auction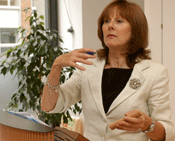 Three brothers (all now aged in their 40's) had each been left a one-third share in their mother's house (worth around £230,000) but their step-father has the right to live in the property until he dies. So, although their mother died in 1996, the brothers will not be able to sell her house until their stepfather (now aged 80) dies. One of the brothers needed money to pay off his wife's divorce demands and sold his one-third share in our auction in October 2004 for the price of £46,000.
A second brother approached us in February 2005 because he needed money to start a new business and his one-third share sold for £45,800.
2. Case Study of a fairly typical home reversion sold at auction
A man (aged 42) was left his father's house (worth around £400,000) but his mother has the right to live in the house until she dies. So, although his father died in 1968, our client would not receive any funds from the sale of the house until his mother (now aged 85) dies. Our client needed funds to pay his wife as part of a divorce settlement and instructed Foster & Cranfield to sell his interest in the property at auction. We sold this in February 2005 for the price of £255,000.
Contact:
Please click through to our sister company website hefostercranfield.co.uk